Nature is a booming trend, and its characteristics are increasingly longed for. The feeling of freedom, the direct contact with Mother Earth, and the need for unwinding are nowadays major assets. If you have to tick all the essential requirements off your list, Argentina has it all. The End of the World country's landscapes are unparalleled. They have a unique splendour and show their best version with the light-blue and white colours. Why does the Argentinian natural environment echo worldwide? There is nothing better than visiting it and confirming first-hand its grandness and variety with customized routes to discover the national treasures deeply.
These thematic routes are designed to explore the country's natural potential based on specific interests, including must-do classics and alternative adventures for those who enjoy nature in its purest state. Even though every option is correct, each matches a kind of traveller, the person who would definitely enjoy the journey. So, to make the selection process easier, we reveal which route you should take according to your personality.
1. Photographer: National Park and World Heritage Route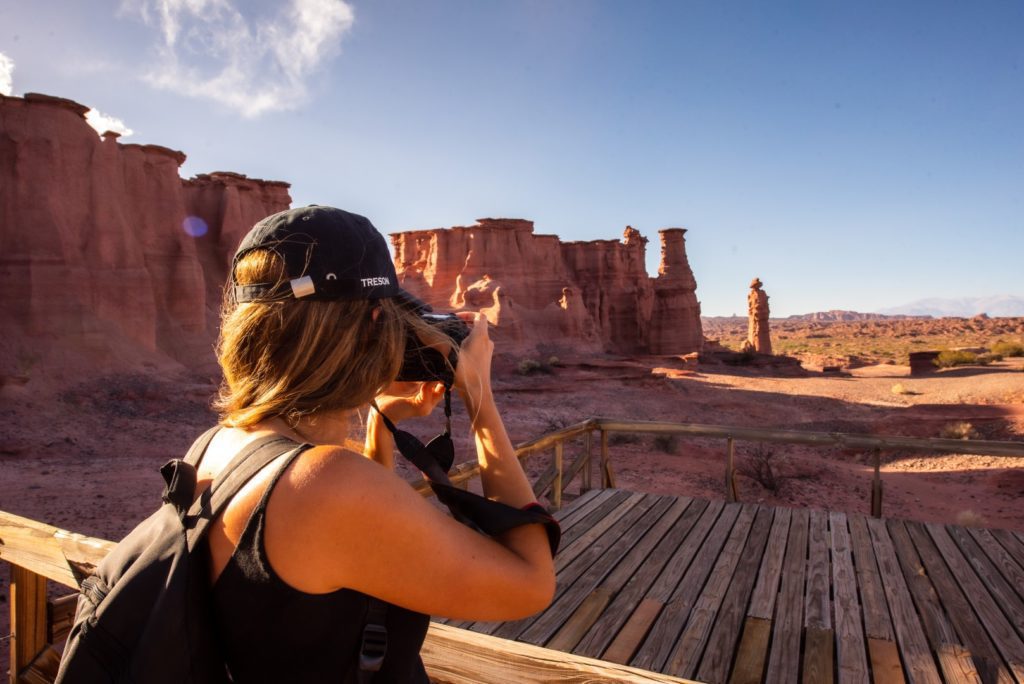 Argentinian National Parks' strength can't be captured. It will be kept in your retina and treasured at the bottom of your heart. Yet, photography lovers take the challenge of capturing elusive memories with their camera lenses. One thing is for sure: taking pictures is an art. However, we have to admit that panoramic views make the task easier.
Artists' delight may cover several sceneries —thick forests in Patagonia, typical cactus or cardones in Salta, Yunga jungles in Calilegua National Park, endless red rock faces in La Rioja and San Juan, palm groves in Entre Ríos, Iguazú Falls, a World Wonder, and glaciers dazzling with their distinctive turquoise hues in Santa Cruz.
The National Park Route is for sure a paradise where details will captivate you, the environment will surprise you, your eyes will be on the alert, and the camera will immortalise it all. 
2. Historian: Dinosaur Route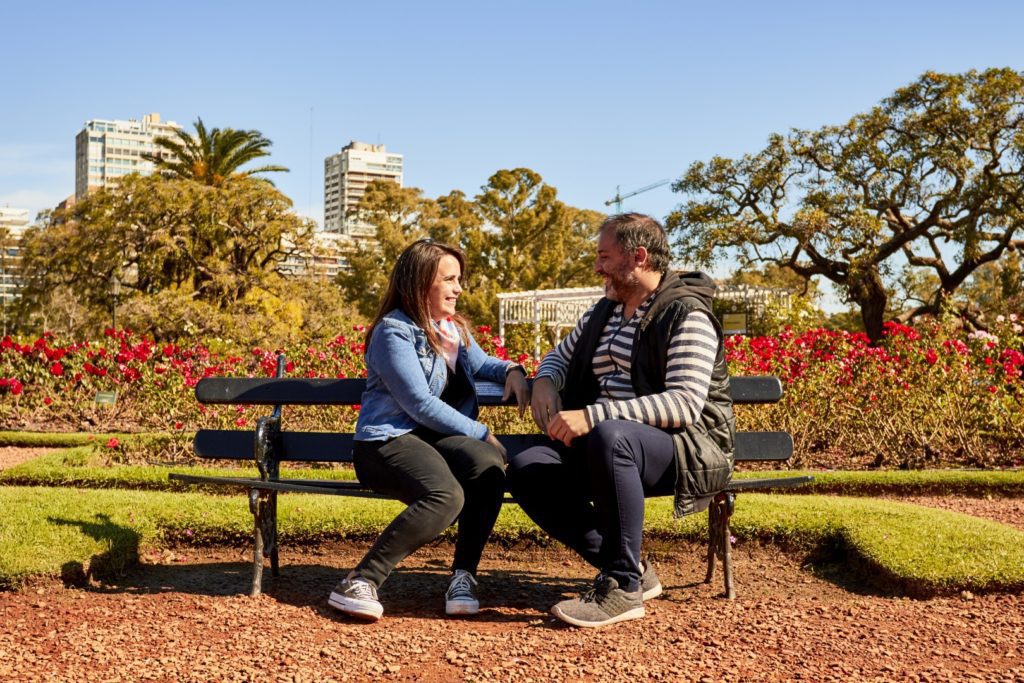 Palaeontological tourism is possible in our land. The Argentinian geological heritage is amazing, and it includes everything from dinosaurs to whole fossilised forests —a Mecca for travellers passionate about history. Some options this natural road offers are national and thematic parks, deposits, and museums.

The age-old giants who lived on this planet 225 million years ago found a home in this southern country. If you step on the red land of the Talampaya National Park (La Rioja), the Ischigualasto Provincial Park (San Juan), or the Sierra de las Quijadas National Park (San Luis), you will share the traces of the dinosaurs who lived in the regions. If Neuquén is the final destination, there's also a specific historical route in the province. And the dunes in Buenos Aires' coasts hide millenary secrets that can be discovered in Monte Hermoso, province of Buenos Aires.
Museums are also present in this itinerary, both in the capital as in the Patagonia. The natural science museums Ciencias Naturales Bernardino Rivadavia (Buenos Aires), Ciencias Naturales de La Plata (province of Buenos Aires), and Egidio Feruglio (Chubut) are not to be missed.
3. Empathetic: Animal Route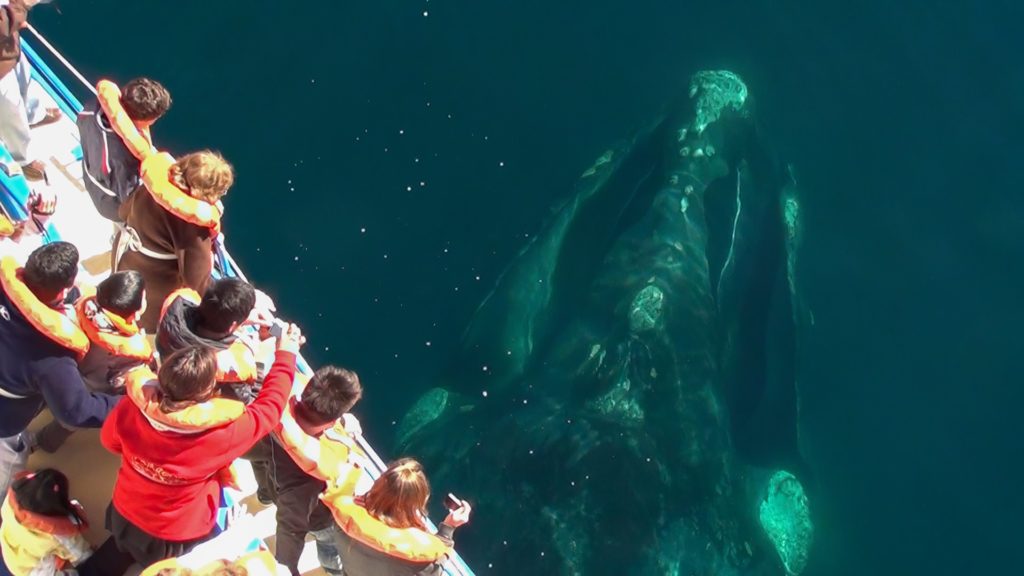 We're talking to those who feel everything intensively. Those who get emotionally involved without barriers. Those who perceive others as they perceive themselves. And, of course, those who extend that to other living beings. You, empathetic even towards animals, will love this route. They are the main characters here, who best connect with nature and live in complete harmony with it: animals.

Watching whales in Puerto Madryn, penguins in Ushuaia, snorkelling with sea lions. That's only the tip of the iceberg. Argentinian fauna is impressive due to the variety and amount, and direct contact with the animal kingdom is guaranteed. Witness the rut of the red deer, a species introduced from Europe that belongs to La Pampa cultural heritage. Watch condors and eagles take flight in the End of the World and Córdoba. Meet the friendly vicunas and enjoy the intense pink of flamingos in the north. Or get stunned by the puma presence in Santa Cruz. There are multiple options, and the animal route is specifically designed so that you can turn your trip into an unprecedented natural safari.
4. Lively: Adventure Tourism and Extreme Sport Route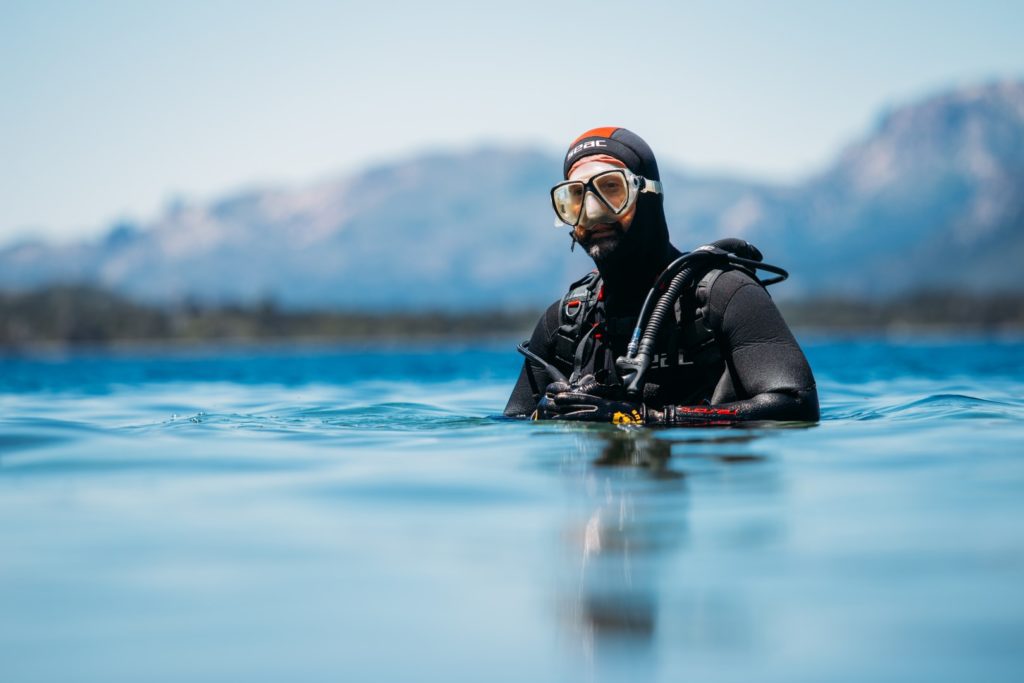 Adrenaline and nature —the best mix for adventure and sport lovers. Independent of the means you use, everything comes up to the experience that makes every traveller's heart throb. That's something Argentina knows about: it will make you speed up your palpitations.

This natural route shows alternatives for all tastes, obeying a single principle: you'll exercise surrounded by dream-like landscapes. Some of the must-do activities are mountain biking in Tilcara, biking in the iconic Ruta de los Siete Lagos, going trekking in national parks with glaciers and mountain ranges, climbing sierras and hills, alpinism at 6,962 metres above sea level in Aconcagua, horse riding, windsurfing, diving, and rafting in the country's best rivers.

5. Dreamy: Star Route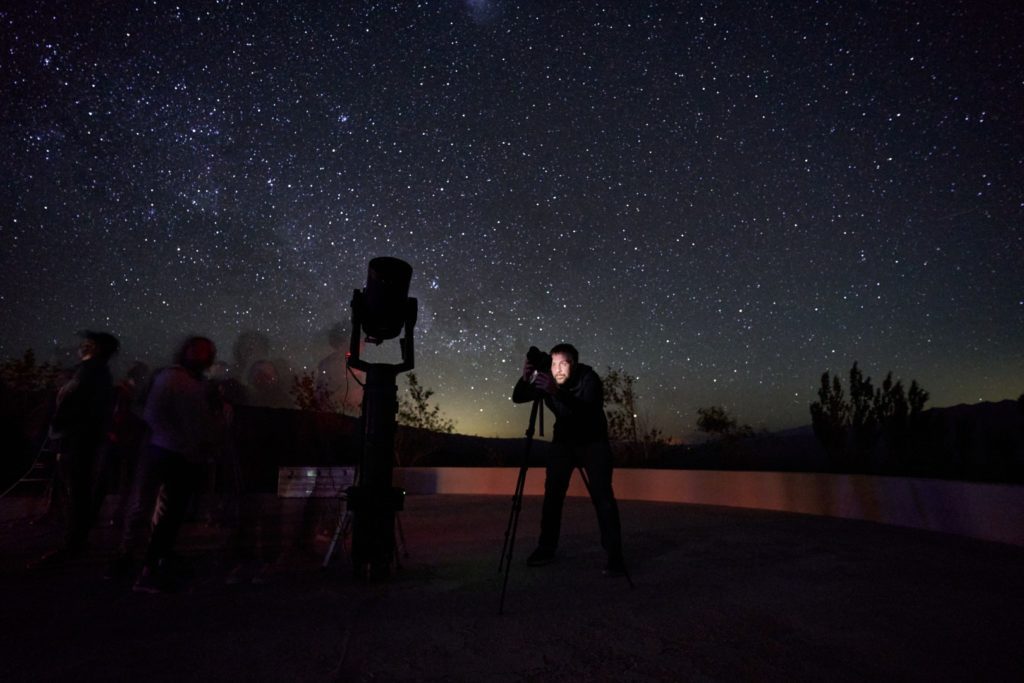 Who has never dreamed about looking at the world's most starry skies? Those skies in which the constellations are perfectly drawn on a deep dark canvas. Those that make us reflect on how small we are in this hugeness. Those which even get the most sceptical excited. The Star Route takes your senses to the limit, thrills you, and makes you enjoy silence, introspections, and a nightly lit show.

Astronomical tourism is incorporated into the local natural wonder list, allowing you to enjoy experiences among starry skies, observatories, and planetariums. In San Juan, this sky route includes El Leoncito National Park and Astronomical Centre (Calingasta), the Félix de Aguilar observatory (Chimbas), and Sierras Azules de Zonda. These are all spectacular sceneries to be delighted with the night painting. And if you want to have a 100% immersive experience, some campsites allow you to spend the night there guided only by starlight.
6. Adventurer: Tray and Scenic Route
Discovering paths where flora and fauna are the main characters is every dauntless traveller's favourite hobby, and this four-wheel journey is the perfect ally to cover the routes from north to south. What's the aim? Wear out your shoe soles (and wheels) and let yourself be wooed by these land charms. The main figure is the legendary Route 40 —the longest one that goes through 11 provinces and covers more than 5,194 kilometres among forests, mountain ranges, deserts, vineyards, lagoons, and an endless number of exciting landscapes.

Apart from that symbolic road, the National Route 3 (from Ushuaia to Tolhuin) and 101 in Misiones are not to be missed. They all lead you to hidden places, which, in turn, they flow into challenging trays to walk without a map.
7. Observer: Bird Route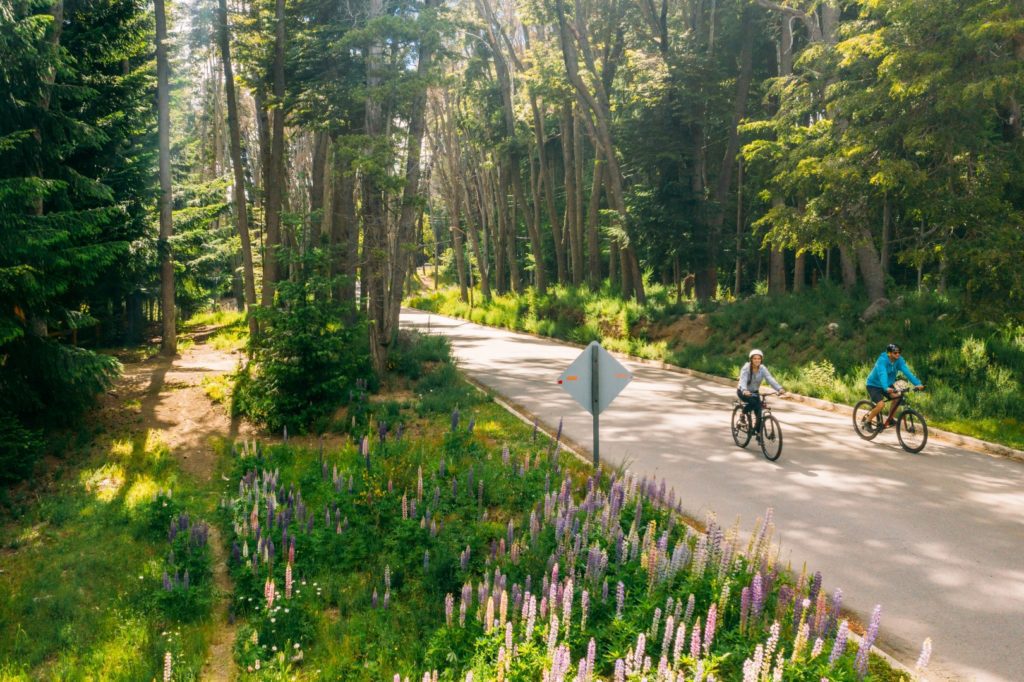 Eighteen provinces allow us to proudly brag about one of the most interesting phenomena: watching birds. The species vary depending on the region, and true observers may spend hours admiring the oddest birds. Some must-go places are hidden in Buenos Aires' heart, while others invite you to go deep inside the Paraná delta, mountains, wetlands, among others.
If your compass points south, those provinces can display their splendour with species, such as the world's biggest colony of burrowing parrot in Balneario El Cóndor (Río Negro), upland gooses, striated caracaras, and snowy sheathbill in Tierra del Fuego, and the symbolic Magellanic penguin in Punta Tombo (Chubut), Pingüino island (Santa Cruz), and Martilllo island (Tierra del Fuego). 

In addition, the jungle in Misiones is nominated as an excellent destination to watch bird species that can only be seen in this province: toucans, black-fronted piping guans, great dusky swift, diademed tanagers, and crested eagles. If you have a good camera, the pinkish hues of the country's biggest flamingo colony will for sure captivate you in Laguna Mar Chiquita, Córdoba.
8. Relaxed: Natural Urban Tourism Route
The best of two worlds: the typical urban services combined with the park, garden, and reserve freshness. The big metropolises display the magic of intertwining urban buildings with green spaces, striking a perfect balance between breathing pure air without going far from home. Most cities have these spaces, key to relaxing and connecting with nature while still living among paved streets and skyscrapers.

In Buenos Aires, you can alternate walks around typical neighbourhoods with reserves, such as Costanera Sur or the iconic Carlos Thays Buenos Aires Botanical Garden. In the province, there are natural areas and reserves at different strategic points. In all cases, the purpose is the same: tourist offer is wide, and nature finds a privileged spot even far from its natural habitat.
Las rutas temáticas están pensadas para explorar el potencial natural del país a partir de intereses específicos, abarcando imperdibles clásicos y aventuras alternativas para quienes viven la naturaleza en su estado más puro. Y, si bien todas las opciones son correctas, cada ruta condice con un tipo de viajero, ese personaje que definitivamente disfrutaría del recorrido como ningún otro. Así que, para facilitar el proceso de selección, hoy develamos qué ruta emprender según tu personalidad:
1. Fotográfico: Ruta de los Parques Nacionales y Patrimonios de la Humanidad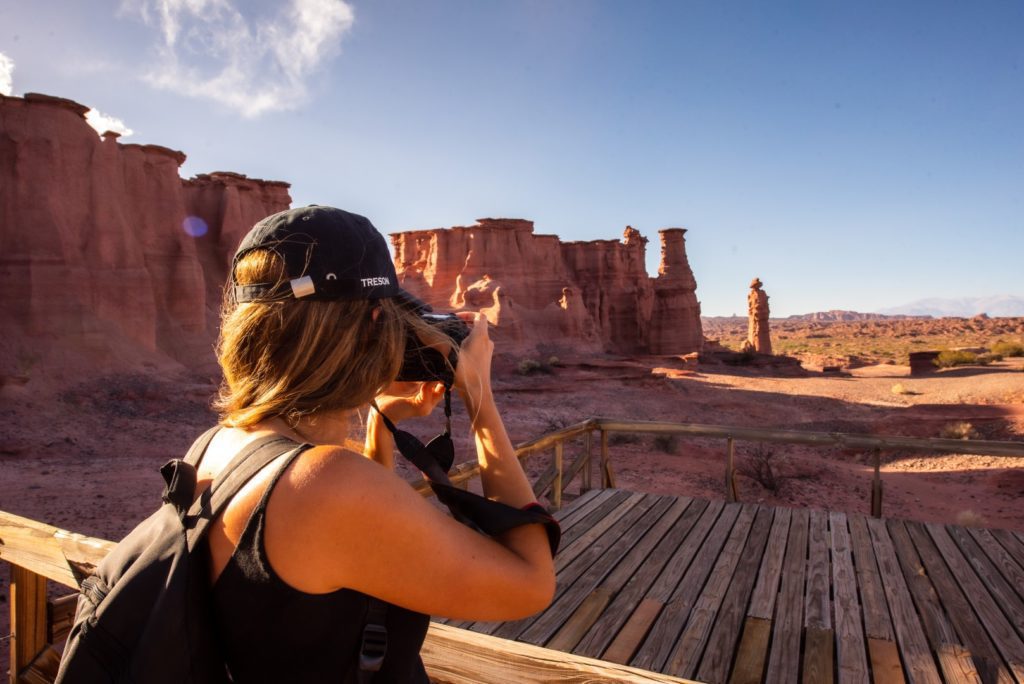 La fuerza que transmiten los Parques Nacionales argentinos escapa cualquier registro posible. Es algo que se guarda en la retina y se atesora en lo más hondo del corazón. Pero los fanáticos de la fotografía aceptan el desafío de capturar con el lente de la cámara todo aquello que puede escapársele a la memoria. Es un arte, eso está claro. Pero hay que admitir que las panorámicas no hacen más que facilitar la tarea.
El deleite del artista recorre varios paisajes: bosques frondosos en la Patagonia, cardones típicos en Salta, selva de las yungas en el Parque Nacional Calilegua, infinitos paredones rojos en La Rioja y San Juan, palmares en Entre Ríos, las Cataratas del Iguazú – una de las Nuevas Siete Maravillas Naturales del Mundo –  y glaciares que enceguecen con su característico turquesa en Santa Cruz. 
Algo es seguro: la Ruta de los Parques Nacionales es un paraíso en donde los detalles atrapan, el entorno sorprende, la vista se activa y la cámara lo inmortaliza.
2.      Historiador: Ruta de los dinosaurios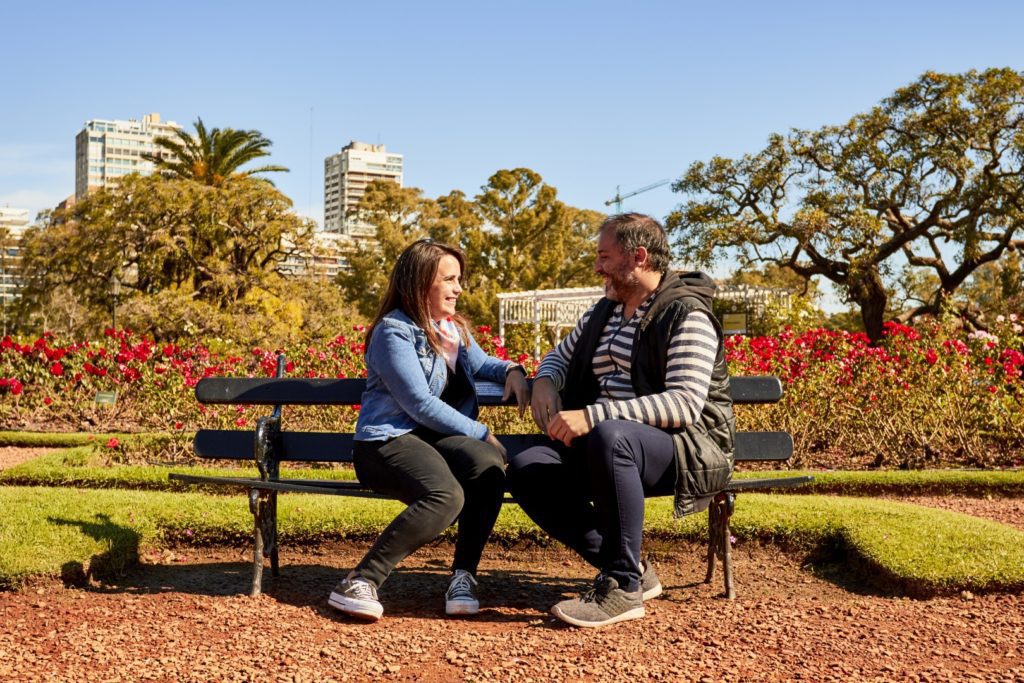 El turismo paleontológico es posible en territorio albiceleste. El patrimonio geológico argentino es extraordinario e incluye desde dinosaurios hasta bosques enteros fosilizados: una meca para los viajeros apasionados por la historia. Parques Nacionales y temáticos, yacimientos y museos son algunas de las opciones que regala este camino natural. 
Los gigantes milenarios que habitaron el planeta hace 225 millones de años encontraron su hogar en suelo austral: quien pise la tierra rojiza del Parque Nacional Talampaya (La Rioja), el Parque Provincial Ischigualasto (San Juan) y el Parque Nacional Sierra de las Quijadas (San Luis) compartirá huellas con los dinosaurios que vivieron en la región. Si el destino final es Neuquén, también hay una ruta específica en la provincia para conocer la historia detrás. Y las dunas de la costa bonaerense esconden secretos milenarios que pueden descubrirse en Monte Hermoso, provincia de Buenos Aires.
Además, los museos dicen presente en el itinerario, tanto en la capital como en la Patagonia. Imperdibles el de Ciencias Naturales Bernardino Rivadavia (Buenos Aires), el de Ciencias Naturales de La Plata (provincia de Buenos Aires) y el Egidio Feruglio (Chubut).
3. Empático: Ruta de los animales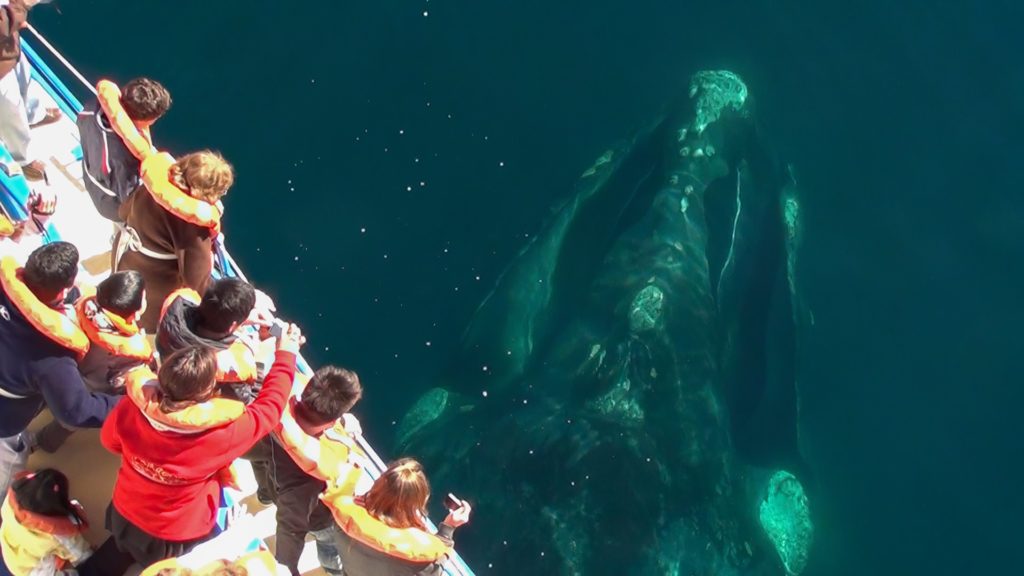 Les hablamos a quienes sienten todo con intensidad. Quienes se involucran desde lo emocional sin barreras. Quienes perciben a los otros casi como a uno mismo. Y, por supuesto, quienes extienden todo eso hacia otros seres vivos. Vos, empático hasta con los animales, vas a amar esta ruta. Porque los personajes principales son ellos, los que mejor conectan con la naturaleza y viven en completa armonía con ella: los animales. 
Avistaje de ballenas en Puerto Madryn, pingüinos en Ushuaia, snorkel con lobos marinos. Y eso es tan solo la punta del iceberg. La fauna silvestre de Argentina impacta en variedad y cantidad, permitiendo un contacto directo con el reino animal. Ser testigo de la brama del ciervo colorado, una especie introducida desde Europa que forma parte del acervo cultural de La Pampa. Ver a cóndores y águilas alzar vuelo en el Fin del Mundo y Córdoba. Conocer a las simpáticas vicuñas y apreciar el rosa intenso de los flamencos en el norte. O quizás maravillarse con la presencia de pumas en Santa Cruz. Las opciones son múltiples y la ruta de los animales las traza milimétricamente para convertir el viaje en un safari natural sin precedentes.
4. Inquieto: Ruta de turismo aventura y deportes extremos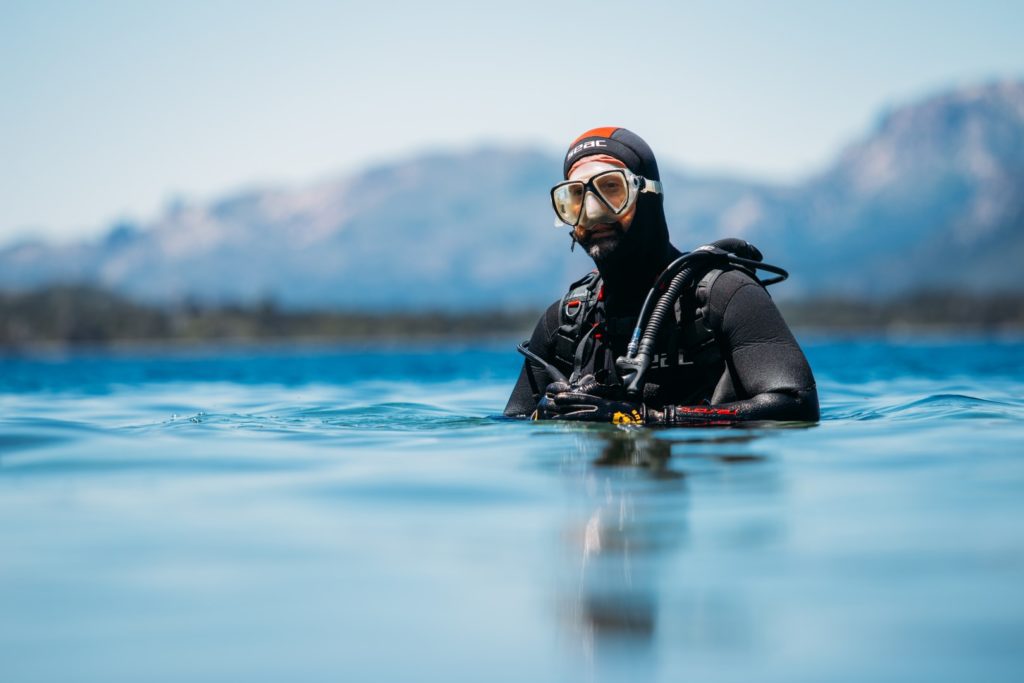 Adrenalina y naturaleza: la mejor combinación para los aficionados de la aventura y los deportes. No importa el medio que se utilice, todo concluye en una experiencia que acelera el corazón de cualquier viajero. Porque si hay algo que sabe hacer Argentina es precisamente aumentar las palpitaciones por segundo.
Esta ruta natural presenta alternativas para todos los gustos respetando una única premisa: la de hacer ejercicio en medio de paisajes de ensueño. Mountain bike en Tilcara, bicicleta en la icónica Ruta de los Siete lagos, trekking en Parques Nacionales con glaciares y cordones montañosos, escalada en sierras y cerros, alpinismo a 6962 metros sobre el nivel del mar en el Aconcagua, cabalgatas, windsurf, buceo, rafting en los mejores ríos del país y parapente son algunas de las actividades infaltables.
5. Soñador: Ruta de las estrellas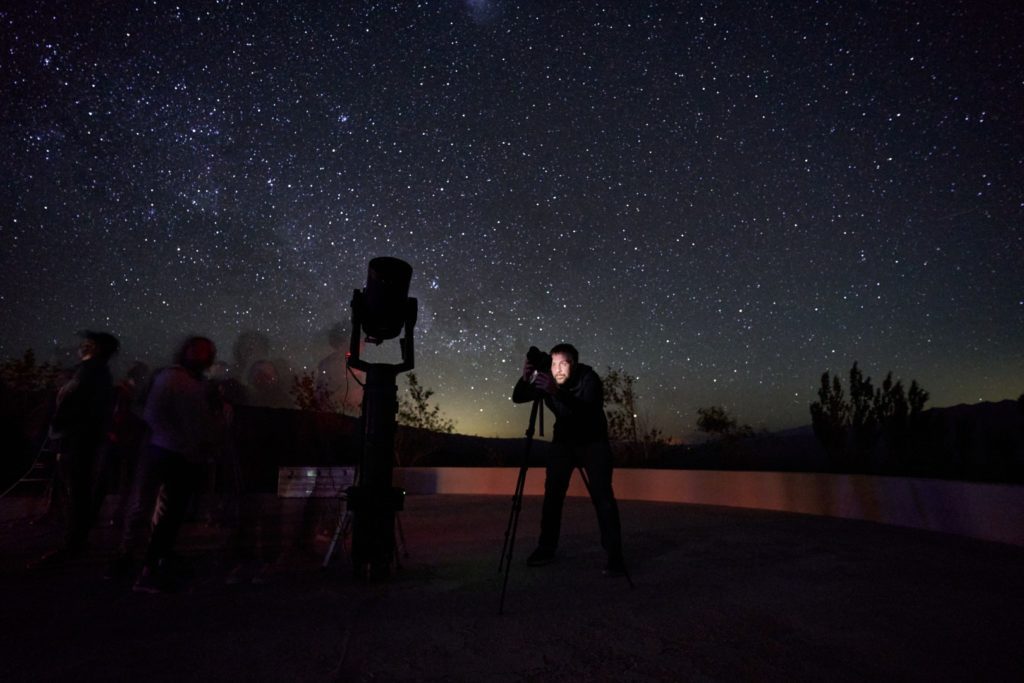 ¿Quién nunca fantaseó con admirar los cielos más estrellados del mundo? Esos en donde las constelaciones están dibujadas a la perfección entre un profundo negro. Los que nos hacen reflexionar sobre lo ínfimos que somos entre tanta inmensidad. Los que emocionan hasta al más escéptico. La ruta de las estrellas propone llevar al límite los sentidos, emocionarse y disfrutar del silencio, la introspección y el espectáculo iluminado sobre la noche. 
El turismo astronómico se suma a la lista de maravillas naturales locales, permitiendo vivir experiencias entre cielos estrellados, observatorios y planetarios. La Ruta del Cielo en San Juan incluye el Parque Nacional y Centro Astronómico El Leoncito (Calingasta), el observatorio Félix de Aguilar (Chimbas) y las Sierras Azules de Zonda. Todos escenarios ideales para dejarse sorprender por el cuadro nocturno. Y si la intención es completar la experiencia 100% inmersiva, algunas coordenadas habilitan campings para pernoctar guiados únicamente por la luz de las estrellas.
6. Aventurero: Ruta escénica y de senderos
Descubrir caminos donde la fauna y la flora son protagonistas es el hobbie preferido de cualquier viajero intrépido. Y la travesía en cuatro ruedas es la aliada perfecta para conocer las rutas de norte a sur. ¿El objetivo? Gastar las suelas – y ruedas – y dejarse atrapar por los encantos propios del país celeste y blanco. La estrella del programa es la mítica Ruta 40, la más larga que atraviesa 11 provincias y recorre más de 5194 kilómetros entre bosques, cordones montañosos, desiertos, viñedos, lagos y un sinfín de paisajes emocionantes. 
Además de la carretera emblema de Argentina, otros imperdibles son la Ruta Nacional 3, de Ushuaia a Tolhuin y la 101 en Misiones. Todas ellas conducen a lugares recónditos que, al mismo tiempo, desembocan en senderos desafiantes para patear sin dirección concreta.
7. Observador: Ruta de las aves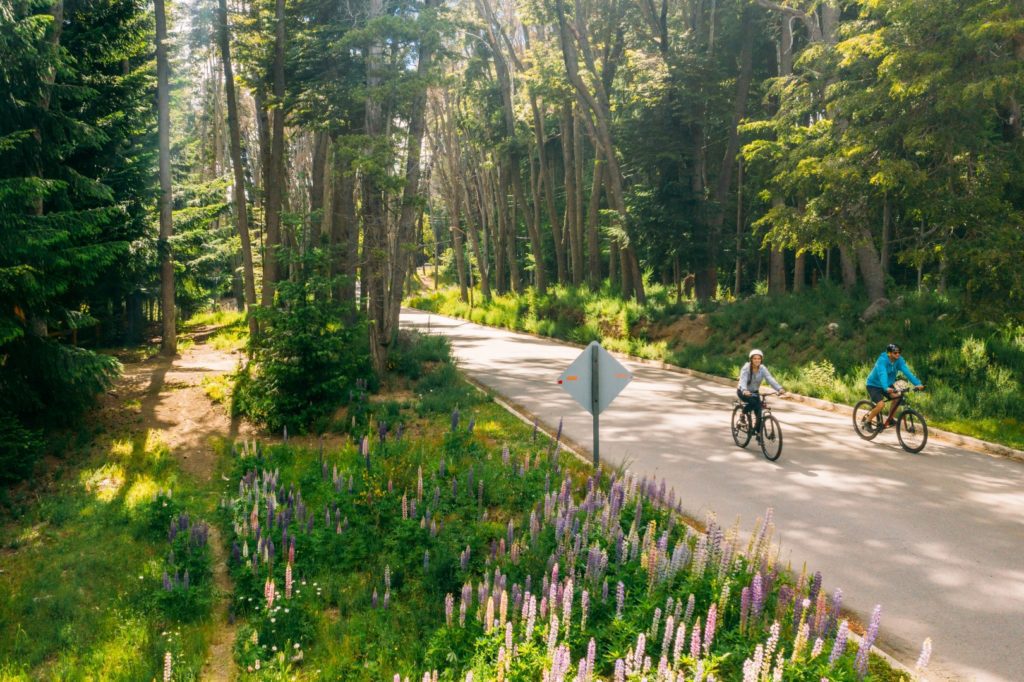 La mayoría de las provincias inflan el pecho para presumir uno de los fenómenos más interesantes: el avistaje de aves. Las especies varían por región y los observadores natos pueden estar horas admirando las más extrañas aves. Algunos imperdibles se esconden en pleno corazón porteño, mientras que otros invitan a sumergirse de lleno en el Delta del Paraná, las montañas y los humedales, entre otros. 
Si la brújula del espectador señala al sur, las provincias responden con especies como los loros barranqueros – la colonia de loros más grande del mundo – en el Balneario El Cóndor (Río Negro), cauquenes, caranchos australes y palomas antárticas en Tierra del Fuego y los emblemáticos pingüinos de Magallanes en Punta Tombo (Chubut), la Isla Pingüino (Santa Cruz) y la Isla Martilllo (Tierra del Fuego). 
Por su parte, la selva misionera se postula como un destino excelente para observación de aves con especies que únicamente se pueden ver en esa provincia: tucanes, yacutingas, vencejos de cascada, fruteros multicolores y águilas crestadas. Y, si al observador lo acompaña una buena cámara, los colores rosáceos de la colonia más grande de flamencos del país en Laguna Mar Chiquita, Córdoba, definitivamente captarán su atención.
8. Relajado: Ruta del turismo natural urbano
Lo mejor de dos mundos: los servicios propios de la ciudad combinados con la frescura de parques, jardines y reservas. Las grandes urbes despliegan la magia de alternar edificios citadinos con pulmones verdes, generando un balance perfecto para respirar aire puro sin alejarse demasiado de casa. La mayoría de las localidades cuentan con estos espacios, claves para relajarse y conectar con la naturaleza aún viviendo entre calles asfaltadas y altos rascacielos.
El turismo dentro de Buenos Aires puede turnar caminatas por barrios típicos con reservas como la de Costanera Sur, Lago Lugano o el icónico Jardín Botánico de Buenos Aires "Carlos Thays". La   provincia, por su parte, ofrece áreas naturales y reservas en distintos puntos estratégicos. El propósito final coincide en todos los casos: la oferta turística se amplía y la naturaleza encuentra un lugar privilegiado aún lejos de su hábitat natural.
Para saber más, entrá en Visit Argentina