Throughout these events, unique opportunities are presented to generate alliances and sales, so adequate preparation for them is crucial for the future success or failure in the medium and long term of your company. Here are 5 key elements to take into account before attending a tourism fair:
Business cards
Having enough business cards with basic contact information that allows you to follow up once the event is over. Sometimes, exchanges are usually brief and improvised, so you should carry them at all times and strategically deliver to people with whom you identify a potential collaboration. The cards must contain at least the following information: name, email, website, and company phone. If you consider it relevant also include your cell phone but it is not essential.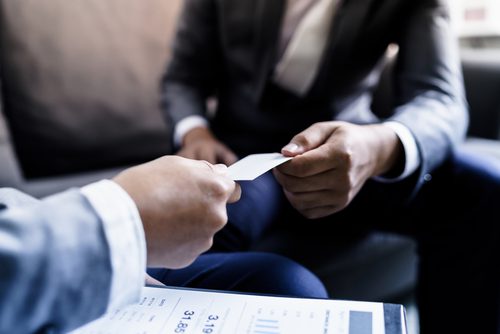 2. Previous research
Before attending the event, you must do a thorough investigation of the people and companies that will attend in order to identify those that are more related to your offer, values, travel characteristics and other factors that you consider to be relevant. During the event you can spend time looking for and meeting those priority contacts.

Aside from that also, conduct an investigation of the location of the event, and consider staying in the surrounding areas to make your time more efficient and make the most out of it.

3. 2 minute speech
Also known as the elevator speech. Prepare a speech of no more than 2 minutes where you clearly present the services and products you offer. If you have a brief contact with a person of interest you can communicate properly what makes you unique and be able to differentiate yourself from others. When finished, do not forget to deliver or ask for the business card in order to follow up.

4. Digital sales catalog
In addition to having a functional web page that allows viewing on mobile devices and contains all the information about the services you offer, you can develop a catalog in pdf format that can be easily accessible and downloaded. This catalog must include key information about your company, list of products and services with detailed information of each one, history / mission, reservation and cancellation policies, as well as visually attractive photos and images to capture the interest of your potential clients, same they could use for the promotion of your services.

5. Participation in informal activities
Generally, during these events there are multiple networking opportunities to strengthen the development of relationships such as meals, cocktails one day adventures among others. Identify those activities that you can join and participate. These are unique opportunities to meet face to face people with the same interests and ideals as you.

A few weeks from ATMEX 2019, don't wait any longer and start preparing today. See you in Valle de Bravo!